Ricoh Japan has released more details on its plans to adjust its Pentax camera business structure. The company says its main goals are to add additional touchpoints with customers and strengthen direct communication with them.
Crowdfunding, limited direct sales, increased events
Ricoh Japan has shared some of the specific initiatives the company plans to take as part of its major shift in business strategy.
First, the company said it plans to open direct-to-consumer online stores through a few outlets, including Amazon, Rakuten Ichiba, and PayPal. These stores will sell Pentax products such as limited-edition items, but the company says it also plans to not limit these stores to selling only Pentax or GR brands.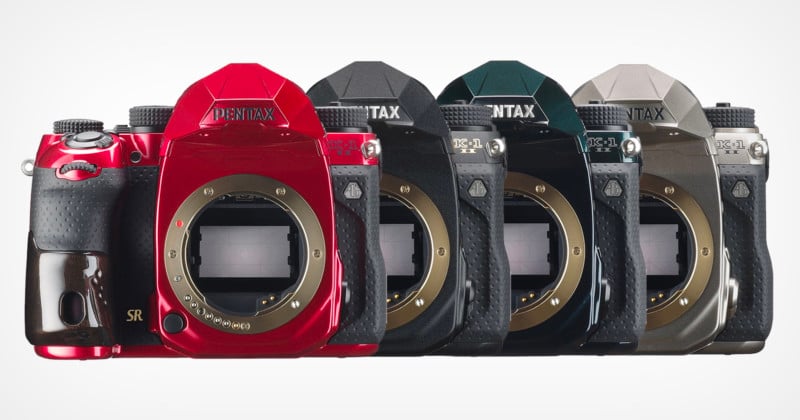 Continuing its goal of increasing the number of customer touchpoints, Ricoh says it will strive to hold regular Pentax fan meetings and hands-on events that have so far been "irregular" in their schedule. . It plans to increase the number of places where it will hold in-person meetings and increase their frequency. The company will also hold more online meetings.
Ricoh plans to leverage crowdfunding, which will be the focus of its "shop-style" manufacturing. Here it will provide "rare value" with limited production runs of products bearing the Pentax and GR brands. The company plans to act on an idea that was pitched to fans during an online meeting in November 2021, but didn't provide further details, instead withholding that information until the crowdfunding campaign begins later this year. Crowdfunding has proven successful in Japan for Canon, which has used it to launch some of its experimental cameras like the PowerShot PX and IVY REC.
Finally, Ricoh says it plans to improve its showrooms and service bases across Japan and will open a new base in Tokyo around summer 2022 which will be used as a repair receiving area as well as a connection with customers.
Ricoh says it is planning additional new initiatives beyond the above and will announce these when final details have been determined.
A radical change in business strategy
On January 20, Ricoh Japan announced that it would significantly change its Pentax camera business structure. Specifically in Japan, Ricoh President and CEO Noboru Akahane announced that camera brands Pentax and GR would adopt a "shop-style" production approach to expand sales channels and product lines. cameras through direct-to-consumer sales and additional digital methods.
"In order to directly connect with customers and create an instant culture, we will focus on revitalizing the fan community through social media and interaction through offline events to strengthen bilateral relations," Akahane said. .
"By contacting customers directly, we aim more than ever to reflect customer feedback into manufacturing and provide more attractive products for customers."
Ricoh said it will make its products available directly online and in select first-party stores in a few locations. At present, the company still plans to make its products available through its traditional retail partners.
The company has not shared its plans for making the announcement or its details to its Western counterparts, so the initial announcement read as if the entire company is changing its strategy. Almost a day after the news broke, Ricoh USA was able to confirm that the change will only affect Japan for now.
---
Picture credits: Header photo by David Crewe for PetaPixel.